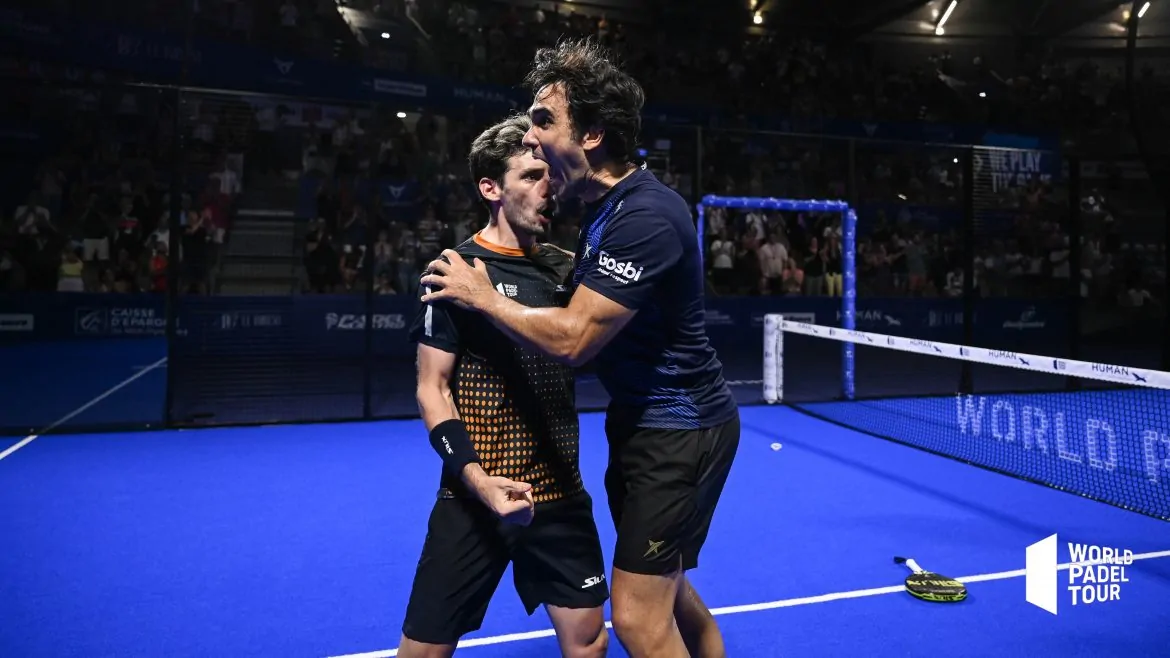 Pablo Lima and Franco Stupazcuk become the first men's pair to win the WPT in Toulouse.
Via 7-6, 6-4, Stupa/Lima get their revenge on Ale Galan and Juan Lebron after their loss in Brussels Open.
Pablo Lima and Franco Stupaczuk surprisingly won France's first World Padel Tour tournament. The result was 7-6, 6-4 against Alejandro Galan and Juan Lebron.
The title was Pablo Lima's 50th at the WPT. Only Fernando Belasteguin has also achieved more. Lima has been counted out by many, but the 36-year-old Brazilian was bouncing with joy after the win.
— Every time I win a tournament, I think it's not true because it's so tough to win. Every time you win, you have to be very happy, very grateful, and this time it was incredible," Lima said.
Varlion Bourne Summum Prisma
CHECK OUT this deal from Padel Market!
The Varlion Bourne Summun Prisma W racket is distinguished by its attractive and renovated style in gray color offers excellent power.
Source: Padel Alto