The top Padel players of the World Padel Tour in 2022 – Find out what padel rackets the professionals are using on the professional padel tour!
Ale Galan
Madrid, Spain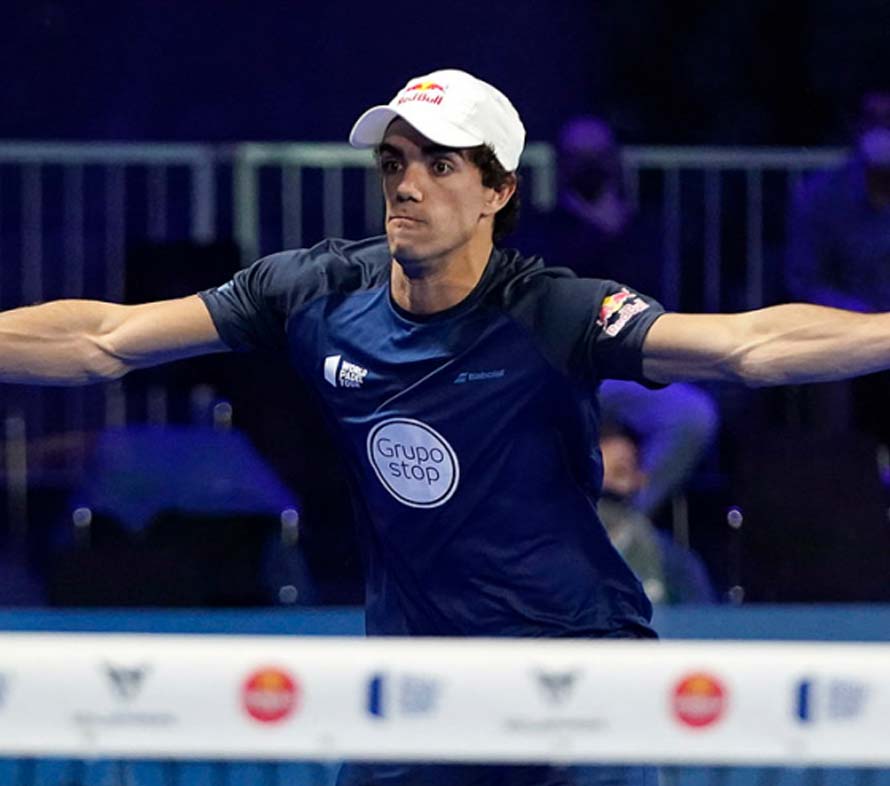 Juan Lebron
Puerto de Sta. Maria, Spain
Martín Di Nenno
Ezieza – Bs As, Argentina
Sevilla, Spain
Agustín Tapia
Catamarca, Argentina
Sanyo Gutiérrez
San Luis, Argentina
Fernando Belasteguín
Pehuajo, Argentina
Franco Stupaczuk
Chaco, Argentina
Alex Ruiz
Málaga, Spain
Fede Chingotto
Buenos Aires, Argentina
World Padel Tour players padel rackets
Which Padel Racket does Ale Galan use?
Ale Galán first came to the attention of the padel public in 2016 when he entered the WPT Main Event with his then-partner Juan Belluati. Since then, his success has been great and he is now ranked as the world's best padel players. Click here to see which padel rack Ale Galán uses.
Which Padel Racket does Juan Lebron use?
Juan Lebron is one of the best players in the world and plays alongside world number one Ale Galán. This radar pair has dominated the World Padel Tour. Click here to see which padel rack Juan Lebron uses.
We have the answers! Click on the profiles above to see the players' padel equipment and more information about the world's best padel players.
We know how important it is to have the right equipment, including upgrading your gear to play like the pros. We've listed the world's best padel players' equipment so you can see your favourite padel player's equipment.
World Padel Tour padel players