Your All-Inclusive Guide to Streaming the Best Padel Tournaments and How to watch padel online
Padel has been gaining massive popularity in recent years, and fans from all over the world are eager to watch top tournaments and players in action. If you're one of those enthusiasts who want to catch Paquito Navarro, Ale Galan, and other padel stars in action, you've come to the right place. Our ultimate padel streaming guide will show you how to watch World Padel Tour, Premier Padel, and other major events online for free.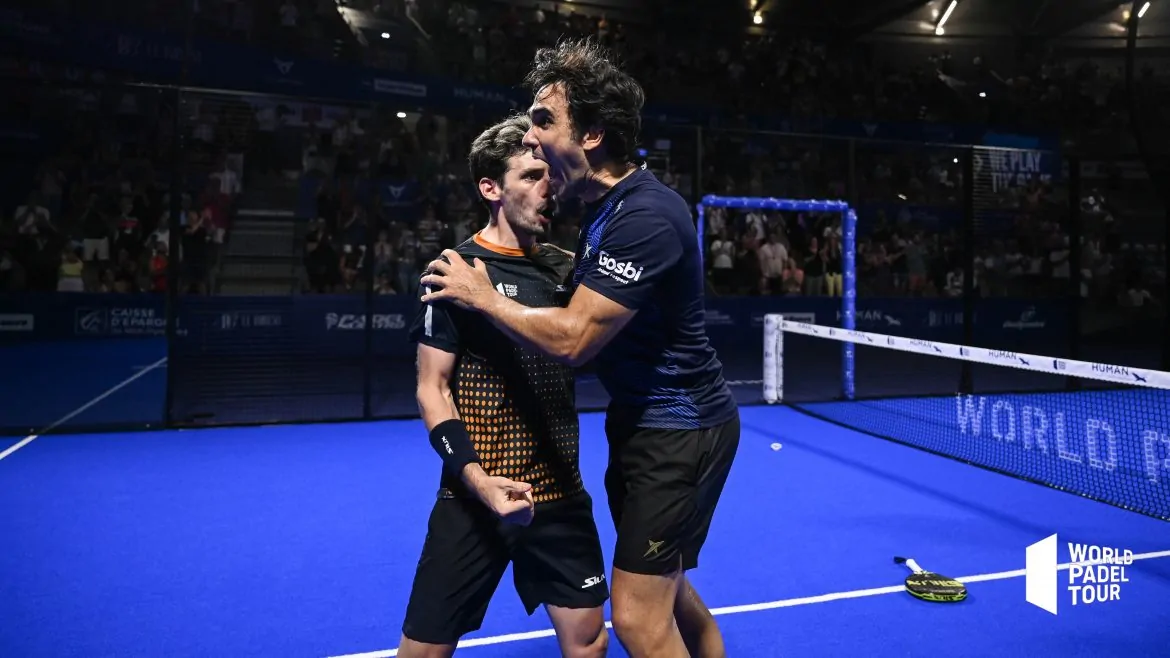 A Brief Introduction to Padel
Before diving into the streaming guide, it's essential to understand what padel is and why it has become so popular. Padel is a racquet sport that combines elements of tennis and squash. Played in doubles format, padel is known for its dynamic gameplay, unique glass court setup, and close-knit teamwork. Its fast-paced nature and easy-to-learn rules make it an exciting sport to watch and play.
Watch World Padel Tour Stream for Free
The World Padel Tour (WPT) is the leading professional padel circuit, featuring the best players and showcasing the most exciting padel action. The good news is that you can watch World Padel Tour matches online for free. Follow these simple steps to stay up-to-date with the latest WPT action:
Visit the official World Padel Tour website (https://www.worldpadeltour.com/) and navigate to the "Live" section.
Alternatively, you can also watch WPT matches on their official YouTube channel (https://www.youtube.com/c/WorldPadelTour/).
WPT uploads full match replays and highlights on their website and YouTube channel, so you won't miss any thrilling moments if you can't watch the live streams.
Watch Premier Padel Online for Free
Premier Padel is another major padel tournament series that showcases some of the best talent in the sport. Watching Premier Padel matches is just as easy as streaming the World Padel Tour. Follow these steps to catch Premier Padel action online:
Head to the official Premier Padel website (https://www.premierpadel.com/) and look for the "Live Streaming" section.
Another way to watch Premier Padel matches is by subscribing to their YouTube channel (https://www.youtube.com/c/PremierPadelTV/).
Similar to WPT, Premier Padel also uploads full match replays and highlights on their website and YouTube channel, ensuring you won't miss any of the action.
Discover Other Padel Tournaments and Streaming Options
In addition to World Padel Tour and Premier Padel, there are other padel events and tournaments to watch online. Some examples include national and regional championships, as well as exhibition matches featuring top players. To find live streams and schedules for these events, you can visit the websites of regional padel associations and padel clubs, or search for padel-related content on popular streaming platforms like YouTube, Facebook, and Twitch.
Enjoy Paquito Navarro and Ale Galan's Matches Online
Paquito Navarro and Ale Galan are two of the most popular and skilled padel players in the world. You can watch their exciting matches by following the World Padel Tour and Premier Padel live streams mentioned above. Additionally, you can check out their individual social media profiles and official websites for the latest news, updates, and match schedules.
Stay Updated on the Latest Padel News and Events
To make sure you never miss a moment of the action, it's essential to stay updated on the latest padel news, events, and player developments. Here are some ways to keep yourself informed about everything padel-related:
Follow official padel organizations, such as the International Padel Federation (FIP), on their websites and social media channels to get information about upcoming tournaments, rankings, and other relevant updates.
Subscribe to popular padel magazines, blogs, and websites that provide in-depth analysis, interviews, and news about the sport. Like Padelrumors.com for the latest Padel News and Padel Racket reviews.
Engage with padel communities on social media platforms and forums, where you can connect with fellow enthusiasts, share experiences, and discuss the latest developments in the sport.
Download padel-focused mobile apps that offer live scores, match updates, and tournament schedules directly to your smartphone or tablet.
Tips for Improving Your Padel Streaming Experience
To make the most of your padel streaming sessions, consider the following tips:
Ensure you have a stable internet connection with sufficient bandwidth to handle high-definition video streaming. This will prevent buffering and provide you with a smoother viewing experience.
Watch Padel on Apple TV – Stream World Padel Tour and Premier Padel on Apple TV. Go to World Padel Tour Youtube Channel or Premier Padel.
Use a compatible device to stream padel matches, such as a computer, smartphone, tablet, or even a smart TV. Many streaming platforms offer dedicated apps for various devices, making it easy to watch your favorite tournaments from the comfort of your home.
Consider using a Virtual Private Network (VPN) if you encounter any geographical restrictions while trying to access certain padel streams. A VPN can help you bypass these restrictions by masking your IP address and making it appear as though you're accessing the content from a different location.
In conclusion, with our comprehensive padel streaming guide, you can easily watch World Padel Tour, Premier Padel, and your favorite players like Paquito Navarro and Ale Galan online for free. Don't miss out on any thrilling matches and stay up-to-date with the latest padel action. By following the tips and resources provided in this guide, you'll be well-equipped to enjoy every moment of this exciting sport. Happy streaming!