NOX launches the new AT.2 Genius Limited Edition of Agustin Tapia's popular AT10 Genius.
It features HR3 Black EVA core and 18K Carbon Fiber that together provide a plus in control and power. The AT.2 LTD features the new SPIN+ technology which consists of a rough surface finish that provides a better grip when in contact with the ball. The new technology combines two types of coarse finish on the racket's surfaces, the hexagonal 3D finish in the middle (the area where the ball has the greatest impact) and the sand finish on the rest of the surface.
The 3D hexagon gives extra control over your shots and the sand finish helps give the ball more spin.

In addition, the AT.2 LTD features the new SmartStrap® system with interchangeable safety line. Improve the hygiene and safety of your racket by easily replacing the cord without losing the warranty by not having to fiddle with the bottom cover. More customization options at your fingertips!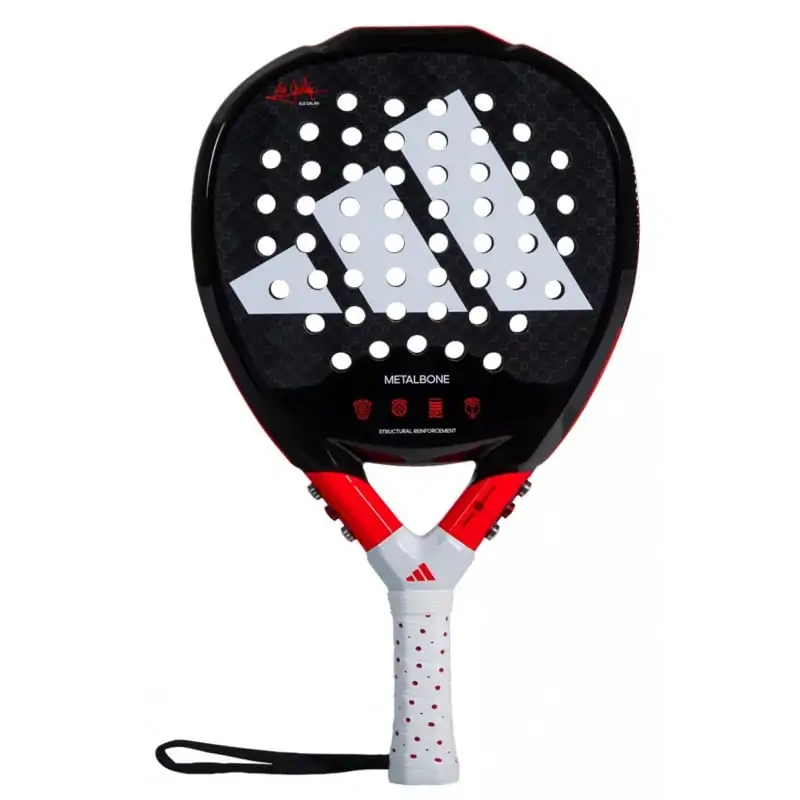 Adidas Metalbone 3.2 2023
CHECK OUT this deal from Padel Market!
Get ready to take your game to the next level with the new Adidas Metalbone 2023!
NOX AT Limited Edition 2022
NOX AT Limited Edition 2022
NOX AT Limited Edition 2022
NOX AT Limited Edition 2022

NOX has really gotten into the design of this limited edition padel racket. The black color and carbon fiber material together make a really nice combination with the matte sandpaper surface and 3D finish in the middle.
| | |
| --- | --- |
| Shape | Tear |
| Weight | 360-375 grams |
| Core | HR3 Black EVA |
| Frame | 100% carbon |
| Face | Fiber Carbon 18K |
| Control | 10/10 |
| Power | 10/10 |
We at Padel Rumors are looking forward to test the new NOX AT Genius Limited Edition!
Padelmarket.com have it in stock, so don't miss the opportunity to buy it right now.