It's quarter finals day, and the best couples will face each other for a place in the semifinals.
On Thursday, for the round of 16 of the WPT France Padel Open, all the top couples of the men's and women's circuit did their job, and will face each other in the best quarter-finals that the ranking has to offer.
From 9:30 a.m. onwards the women's draw matches will start, two of them will be broadcasted on WPT TV. The four matches in the men's draw will be broadcast on PPV platforms.
Here is Thursday's schedule and the latest results: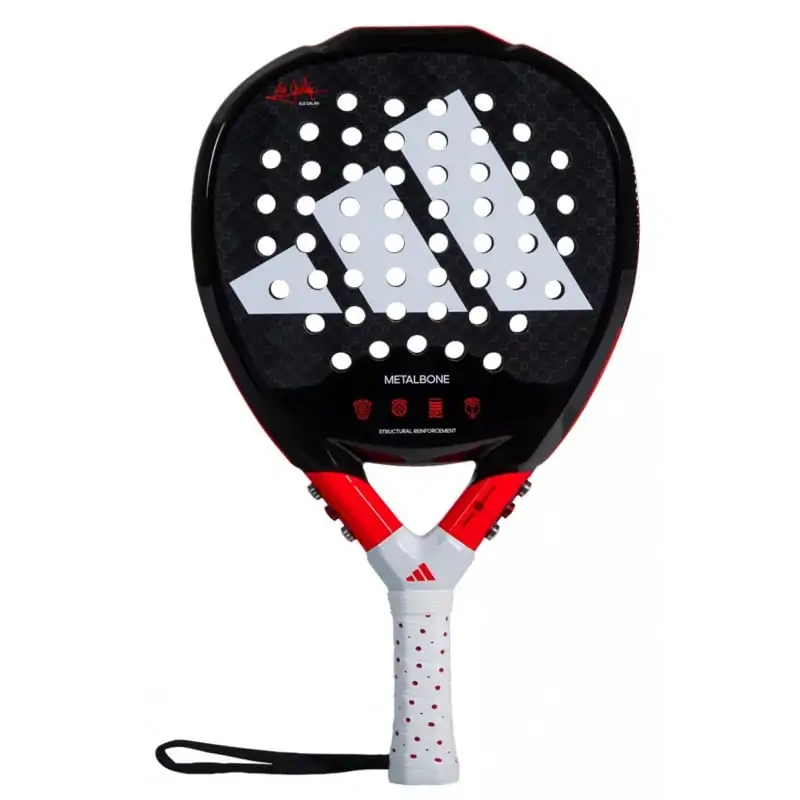 Adidas Metalbone 3.2 2023
CHECK OUT this deal from Padel Market!
Get ready to take your game to the next level with the new Adidas Metalbone 2023!
Quarterfinals – Order of play
Men's draw
(1) Galan/Lebron vs (7) Sanchez/Capra – 13:00h (local) PPV
(8) Belasteguin/Coello vs (3) Tapia/Gutierrez – O.J.2 Afternoon PPV
(4) Chingotto/Tello vs (5) Stupaczuk/Lima – O.J.3 Afternoon PPV
(6) Gonzalez/Ruiz vs (2) Navarro/Di Nenno – O.J.4 Afternoon PPV
Women's draw
(1) Triay/Salazar vs (7) Alayeto/Alayeto – 09:30 (Local) WPT TV
(4) Sainz/Marrero vs (5) Brea/Icardo – 10:00 (Local)
(8) Virseda/Las Heras vs (2) Sanchez/Josemaria – O.J.2 Morning WPT TV
(6) Iglesias/Osoro vs (3) Ortega/Gonzalez – O.J.2 Morning
---
Round of 16 – Results
Men's draw
Moyano/Belluati vs (7) Sanchez/Capra – O.J.2 Morning 6/7 3/6
(8) Belasteguin/Coello vs Cepero/Lijo – O.J.3 Morning 6/7 6/4 6/4
(1) Galan/Lebron vs Rico/J.Ruiz – 15:00h (local) WPT TV 6/4 6/4
(4) Chingotto/Tello vs Campagnolo/Garrido – 15:00 (Local) 6/4 6/2
Diaz/Arroyo vs (3) Tapia/Gutierrez – O.J.2 Afternoon WPT TV 4/6 7/6 2/6
Ruiz/Bergamini vs (5) Stupaczuk/Lima – O.J.2 Afternoon 1/6 2/6
(6) Gonzalez/Ruiz vs Rico/Gutierrez – O.J.3 Afternoon 6/0 6/3
Fernandez/Diestro vs (2) Navarro/Di Nenno – O.J.3 Afternoon WPT TV 1/6 3/6
Women's draw
(1) Triay/Salazar vs Borrero/Alonso – 9:30h (Local) WPT TV 6/2 6/1
(4) Sainz/Marrero vs Pappacena/Clasca – 9:30h (Local) 6/2 6/2
Martinez/Soriano vs (7) Alayeto/Alayeto – 10:00 (Local) 6/7 3/6
(6) Iglesias/Osoro vs Caldera/Rodriguez – 10:00h (Local) 6/4 6/4
Collombon/Castello vs (2) Sanchez/Josemaria – O.J.2 Morning WPT TV 6/3 3/6 3/6
Nogueira/Villalba vs (5) Brea/Icardo – O.J.2 Morning 3/6 1/6
(8) Virseda/Las Heras vs Talavan/Araujo – O.J.2 Morning 6/7 6/3 6/1
Piltcher/Pujals vs (3) Ortega/Gonzalez – O.J.3 Morning WPT TV 2/6 2/6
---
Round of 32 – Results
Men's draw
Mendez/Oria vs Moyano/Belluati – 10:00h (Local) 6/2 6/7 5/7
Sanz/Moya vs (7) Sanchez/Capra – O.J.2 Morning WPT TV 2/6 3/6
Semmler/Ramirez vs Rico/J.Ruiz – O.J.2 Morning 2/6 6/7
(8) Belasteguin/Coello vs Leygue/Bergeron (WC) – O.J.3 Morning WPT TV 6/1 6/0
Cepero/Lijo vs Barahona/Esbri O.J.3 Morning 6/3 6/4
Cardona/Benitez vs Diaz/Arroyo O.J.4 Morning 4/6 4/6
Yanguas/Nieto vs Campagnolo/Garrido 14:30h (Local) 6/3 3/6 4/6
Ruiz/Bergamini vs Silingo/Gil – O.J.2 Afternoon 2/6 7/6 6/3
Rico/Gutierrez vs Tison/Zapata (WC) – O.J.2 Afternoon WPT TV 6/1 6/4
Rubio/Ruiz vs (5) Stupaczuk/Lima – O.J.3 Afternoon 3/6 2/6
(6) Gonzalez/Ruiz vs Sanz/Lamperti – O.J.3 Afternoon 2/6 6/4 6/3
Fernandez/Diestro vs Bueno/Quilez – O.J.4 Afternoon 6/3 6/3
Women's draw
(6) Iglesias/Osoro vs Saiz/Martinez – 9:30h (Local) WPT TV 3/6 7/6 6/4
Fernandez/Bidahorria vs Caldera/Rodriguez – 10:30h (Local) 3/6 4/6
Navarro/Amatriain vs Nogueira/Villalba – 10:30h (Local) 4/6 3/6
Sussarello/Cortiles vs Martinez/Soriano – O.J.2 Morning 1/6 5/7
Martinez/Carnicero vs (7) Alayeto/Alayeto – O.J.2 Morning 3/6 7/5 6/7
(8) Virseda/Las Heras vs Navarro/Godallier – O.J.4 Morning WPT TV 6/1 3/6 7/6
Polo/Reiter vs Borrero/Alonso – 15:00h (Local) 4/6 3/6
Talavan/Araujo vs Rufo/Goenaga – 15:00h (Local) 3/6 6/2 6/4
Mesa/Jensen vs Collombon/Castello – O.J.2 Afternoon WPT TV 2/6 6/2 4/6
Perez/Vano vs Pappacena/Clasca – O.J.2 Afternoon 1/6 2/6
Bellver/Orsi vs (5) Brea/Icardo – O.J.2 Afternoon 0/6 3/6
Soubrie/Invernon (WC) vs Piltcher/Pujals – O.J.4 Afternoon 3/6 7/5 6/3
Source: Padel Alto