The Vertex 03 Control 2023 is a round racket designed for advanced or professional players looking for maximum control.
It is made of Xtend Carbon 12K carbon, MultiEva rubber and CarbonTube frame. In addition, to modify the weight and balance of the racket, it has the CustomWeight system, which is added to the Metalshield protector.
To reduce the risk of injury with the vibrations that the racket receives when hitting, it has the Vibradrive technology, the new Vertex core and the Nerve channels.
In addition, it has a rough surface in Topspin sand, with which you will be able to give more spin to your shots. Like all the ProLine range of Bullpadel incorporates the hesacore grip.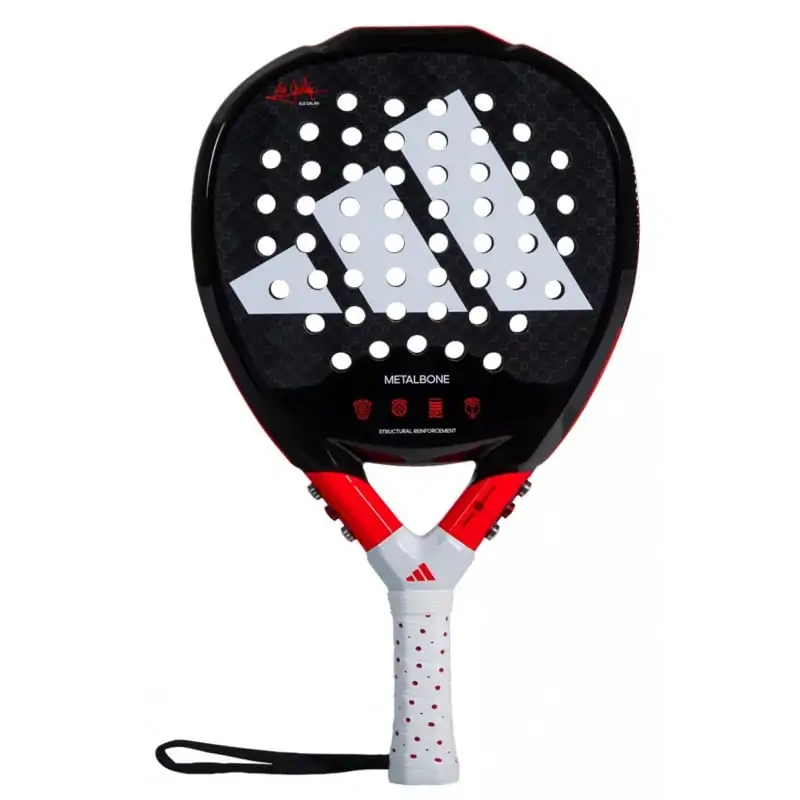 Adidas Metalbone 3.2 2023
CHECK OUT this deal from Padel Market!
Get ready to take your game to the next level with the new Adidas Metalbone 2023!
Brand: Bullpadel
Season: 2023
Gender: Unisex
Level: Advanced
Type Of Game: Control
Shape: Round
Weight: 365-375 Gr
Structure: Carbon 12k
Core: Eva Rubber
Racket Face: Carbon 12k